The epitome of a research endeavour is presenting the work. After treading the path towards finding the answers to the unknown trajectories, sharing the profound experience in just a couple minutes not only helps one reserve their exciting journey for a lifetime but can also resonate exuberance to the awaiting audience.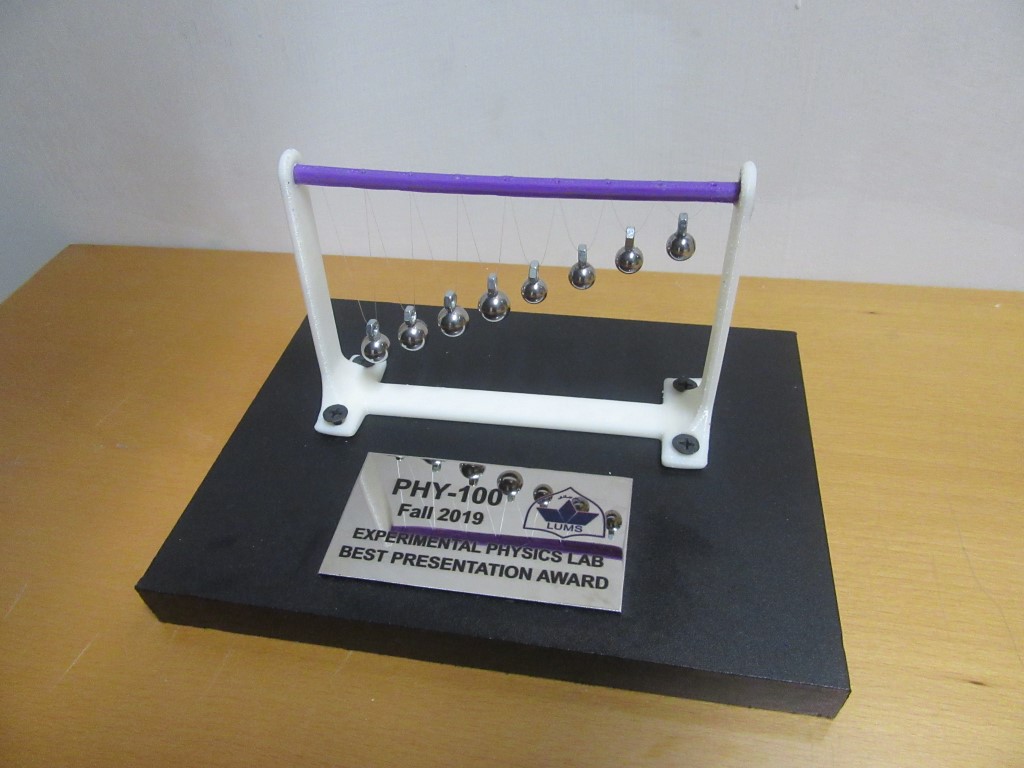 The Experimental Physics (PHY-100) at Physlab has long served as an integral introduction to the realms of experimental physics. Students spend an extensive period of 15 weeks treading through series of pre-laboratory lectures, hands-on assignments, uncertainties, training on data analysis software (MATLAB) and then a submerged period of 10 weeks hopping from one experiment to the other.
Previously, the semester journey used to end on the last lab with a mere sigh. It followed by a compilation of results and declaration of mere points resulting in student grades. There was a strong feeling that something is missing. The spark that our instructors worked tirelessly to ignite in the beginning weeks that flared up in the due course would eventually seem to leave behind only cold ashes. So, this year the Physlab team decided to add another component to the lab coursework which could serve as the epitome for student's tedious experimental work throughout the semester.
The freshmen students in Experimental Physics (PHY-100) were asked to choose one experiment from their laboratory schedule which they would be presenting in a 5-minute time slot on the last day. In this brief time slot, the student is expected to summarize the problem, theoretical background, experimental work supported by their own datasets and graphs coupled into a conclusion that could be captivating and enlightening to their fellows.  The lab instructors served as the judges but the audience were empowered with an online poll to select which group was able to summarize their work the best.
In the end, the group which gave the best presentation were rewarded with a prestigious table-top 3D printed wave pendulum model. The award marks our laboratory's core belief and philosophy of self-reliance and indigenous development of scientific equipment for the betterment of our country. The event filled the students with joy and enthusiasm bringing a blissful end to this semester's Experimental Physics (PHY-100) coursework.
Best Presentations
Monday (L2)

Tuesday (L3)

Wednesday (L4)

Thursday (L1)

Haider Iqbal (23100006)
Maham Khalid (23100301)
Experiment Name:
Measurement of Planck's constant
Sheza Munir (23100116)
Sarah Abdullah Dar (23100158)
Experiment Name:
Craters in Sand
Mohammad Taha Zakir (23100062)
Haseeb Ahmed (23100035)
Experiment Name:
Observing the simple harmonic motion through a webcam
Sharjeel Ahmed Shaikh (23100214)
Qimra Hameed (23100277)
Experiment Name:
The Swinging Rod
Following pictures show the ambience of the presentation session followed by an award ceremony,