The Physlab regularly organizes open houses to showcases student and Faculty activities revolving around practical physics, tours of laboratories and open discussions on the effective teaching of physics.
Third Open House 2015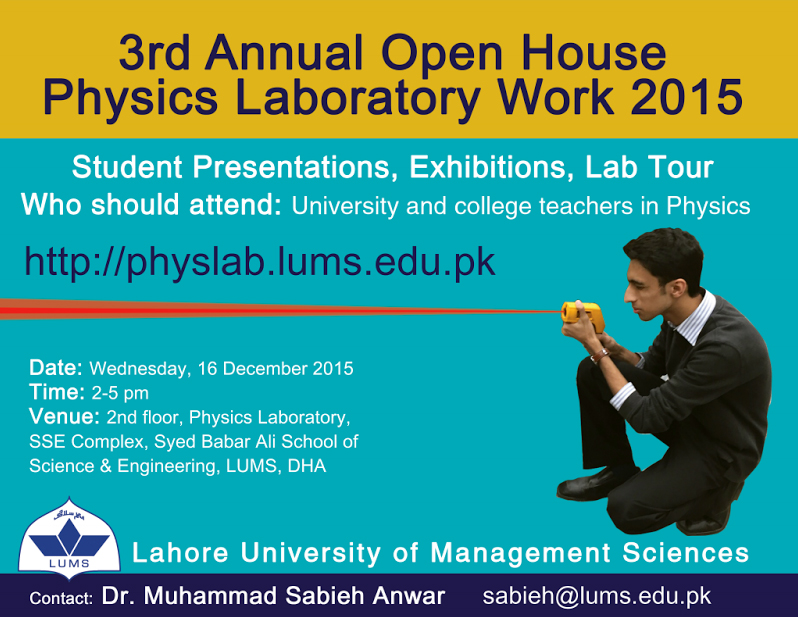 We are delighted to announce the 3rd Annual Open House of Physics Laboratory Work 2015 at the Physics Department, Syed Babar Ali School of Science & Engineering (SBASSE), Lahore University of Management Sciences (LUMS). The highlight of the event is the Physics Studio, which is a new platform for undergraduate students where they design and initiate new lab projects, all based on basic physics. Join us to see how the young minds unleash their inner creativity in the realms of Physics!
Schedule
Date: Wednesday, December 16, 2015,
Time: 2pm to 5pm
Venue: Physics Laboratory, SBASSE, LUMS.
Second Open House 2011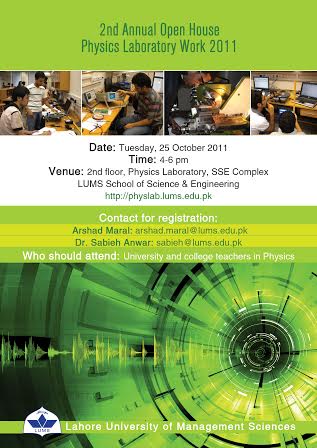 Selected Photographs from the first open house in 2009