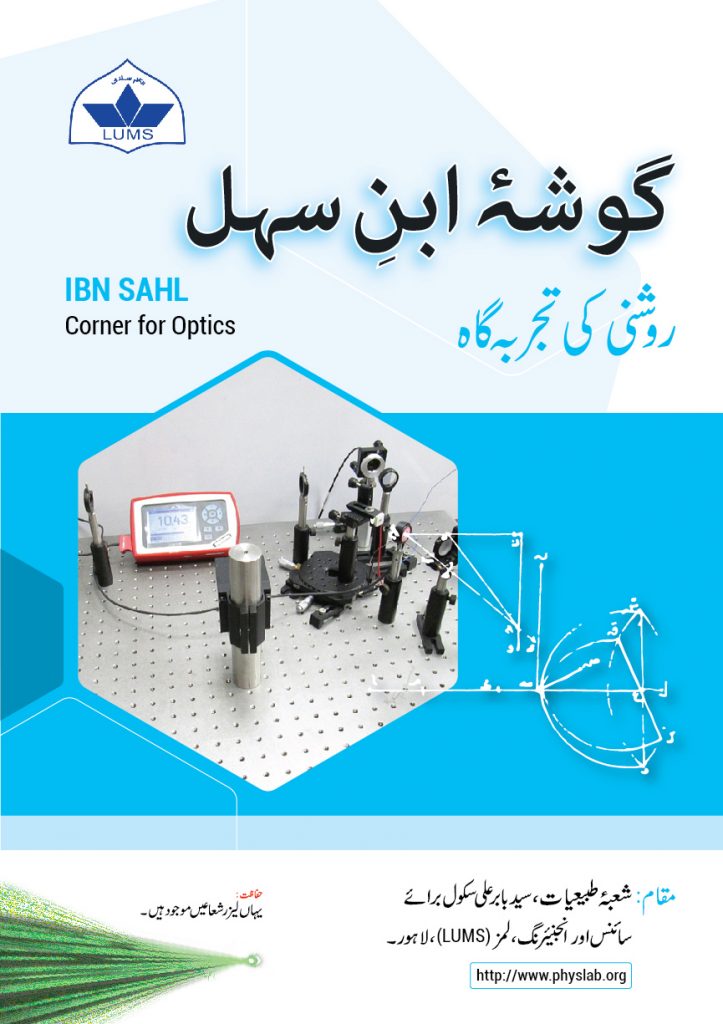 Optics is the study of light. The Ibn Sahl Corner for Optics is the recently grown niche for optical studies inside the Physlab. I call it "grown" because these experiments have been gradually built over many years and adapted through many cycles of improvement. These are not capsule black-boxes which are opaque to the experimenter's imaginative curiosity, but open assemblies of optical components, light sources and detectors that invite students to ingeniously craft new designs and quantitatively observe optical phenomena. Through these experiments, students can learn about lasers, detectors, and various optical phenomena and all of these are investigated in rigorous, quantitative fashion. There is also an air of liberation with these experiments, as we encourage our students to explore uncharted territories.
The niche is named after the illustrious and relatively little known experimental physicist Ibn Sahl (died ca. 1000) who was ahead of his times; formulating the principles of light bending across interfaces and inventing several optical instruments. He flourished even before the prodigy Ibn Al Haitham. Ibn Sahl's biography written by Professor Khadim Hashmi can be found here. (Uploaded by permission.)
Here is a simple method of determining the polarization of a laser beam. Given below are the experiments currently being offered in the Ibn Sahl Corner for Optics. Most of these experiments also use a photodetector. The photodetector produces a current in response to incident light. Our photodetector amplifier is a trans-impedance amplifier that converts this current into a voltage that can then be read off on a multimeter, oscilloscope or a PhysLogger.
Think-aloud activities