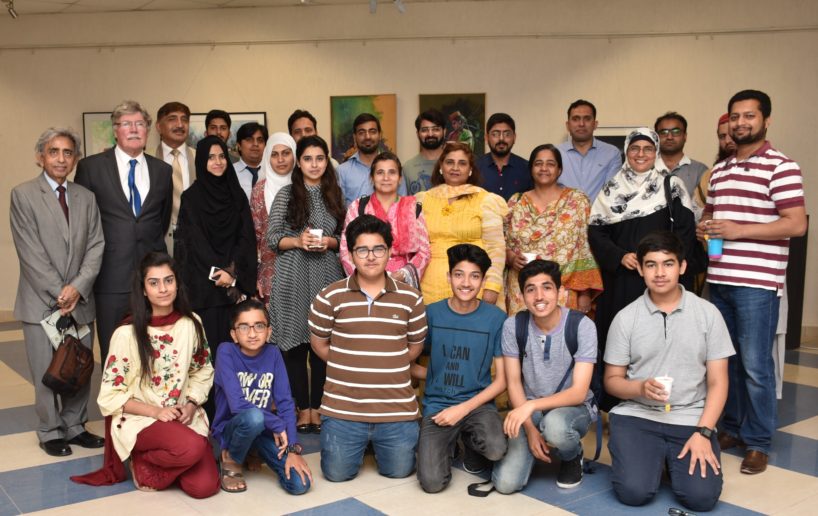 International Young Physicists' Tournament 2018
International Young Physicists' Tournament 2018 was held at Beijing, China. This is the 31st event of the great physics world cup held every year hosted by different countries around the world. This year Pakistan sends second participation team to the tournament mentored and supported by Dr Sabieh Anwar and his Physlab team. The Pakistani team comprised of talented students Aarij Atiq, Ifrah Mahmood, Abdullah Salman and Umer Irfan from Pak Turk school. The respective problems that they had to tackle were as follows:
Aarij Atiq (Azimuthal-Radial Pendulum)
Ifrah Mahmood (Blowing Bubbles & Colors of powder)
Umer Irfan (Weighing Time)
Abdullah Salman (Candle in Water)
The Physlab was yet again excited to host these four budding scientists. In a short span of three weeks, the lab team managed to help these students not only build their experimental setups but also provided expert guidance and analytical support to solve their designated problems.
For further information on how to participate in this tournament please visit the Pakistani Young Physicists' Tournament's official website.