This is our advanced physics laboratory that offers state-of-the-art experimental training in specialist experiments to our advanced undergrads and graduate students. There is more project work, troubleshooting, experimental design and lots of open-ended inquiries. The course also comprises components of scientific writing, presentation, computation, workshop practice and innovation.
Logistics for the Spring 2022 session
Software Skills for the Lab with an emphasis on Python (by Dr. Rafiullah)
Graphical programming and data acquisition using Labview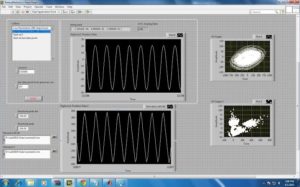 Uncertainties and measurement
Read Ch 1-9, T.P.A. Hase "Measurements and their Uncertainties" before 28 September 2019.
Homework will be uploaded soon.
A basic introduction to uncertainties and measurements written by Amrozia Shaheen and Sabieh Anwar
This is a link to a highly useful textbook written by Dr. Louis Bouchard of the University of California, Los Angeles, on "Data, Uncertainty and Error Analysis". Slightly mathematical but it presents comprehensive coverage of data analysis one may encounter in the experimental physics lab.
Homework 1 (Solution): the homework deals with probability distributions,  uncertainties, and the central limit theorem
Homework 2 (Solution): the homework deals with data minimization techniques
Workshop practice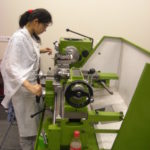 How to write your lab report
Students are required to type their lab reports in LaTeX. To be able to use LaTeX on your computers, follow the following guidelines, furthermore, read this article on the importance of laboratory notebook by Jacob T. Stanley and H. J. Lewandowski of the University of Colorado,
Please also thoroughly read our  Complete Guide to Writing a Report for a Scientific Experiment (PDF). It describes how to prepare a well-articulated lab report that exquisitely narrates the story of an experimenter's journey throughout the experiment.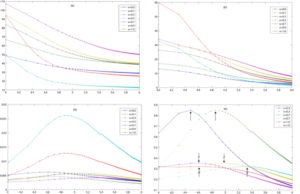 (1) Install MiKTeX from the website. MikTeX is a really nice implementation of LaTeX. (2) Install an editor. A free editor is Texniccenter. Another editor that requires a password is Winedt. (3) Try compiling the following sample files. If it works, and a pdf or dvi or ps output is produced, well and good. Use the template for typesetting beautiful documents rich with mathematics, equations and graphics.
All images must be in eps format. For example, figures made in Matlab in .fig format must be saved as *.eps and imported into the LaTeX source code. We normally use Adobe's Photoshop and Illustrator for the formatting of bitmapped and vector graphics respectively. However, it is also possible to employ a python script to generate your science-savvy plots. Another really useful technique is to employ the Physlab-developed application PhysPlot for creating graphical plots from data.
Also, here is a zipped file which provides you with a nice ready-made template to get started in LaTeX. Finally, here is what I am looking for and not looking for in a lab report. You may also have a look at this sample lab report.
---
Experiments

Code
Tags
Estimate the Curie Temperature of a Ferromagnetic Material
See http://www.physlogger.com for more information on using PhysLogger and PhysHall.
2.26
curie point, magnetic domains, magnetic flux, magnetism, physlogger, temperature
Electrical conductivity of a semiconductor
This experiment replaces 2.10.
2.10B
condensed matter, condensed matter physics, materials, semiconductors
Temperature oscillations in a metal: Probing aspects of Fourier analysis with PhysLogger
This experiment is an upgrade to 2.3.
2.3B
thermal
PhysMag: Nonlinear Dynamics with a Magnetic Pendulum
This experiment is an upgrade to 2.12
2.12B
mechanics, nonlinear
Electrical signals propagating in a transmission line

2.25
electricity, electricity and magnetism
Wilberforce Pendulum

2.24
mechanics, waves and oscillations
Steering paramagnetic Leidenfrost drops in an inhomogeneous magnetic field

2.23
magnetism, mechanics
Mach-Zehnder Interferometry and Erasure of 'Which-path' Information

2.21
optics, quantum physics
Studying Phase Transition With a Strain Gage

2.7
statistical mechanics
Measuring Muon Lifetime

2.20
nuclear
Gamma-ray spectroscopy

2.19
nuclear
Synthesis of High Temperature Superconductor Using Citrate Pyrolysis and Observing the Meissner Effect

2.18
condensed matter, materials
Low temperature conductivity

2.17
condensed matter, materials
Ellipsometry

2.16
condensed matter, optics
Surface Plasmon Resonance

2.15
optics
Energy dispersive X-ray fluorescence

2.14
nuclear
Electrical Properties of Ferroelectric materials

2.13
condensed matter
The Magnetic Pendulum

2.12
non-linear
Tracking Brownian motion through video microscopy

2.11
statistical mechanics
Band Structure and Electrical Conductivity in Semiconductors
This experiment has been replaced by 2.10 B.
2.10
condensed matter, semiconductors
Michelson Interferometry

2.9
optics
Noise and Autocorrelation

2.8
signal processing
Faraday's Effect

2.6
magnetism, optics
Chaos and Non-Linear Physics

2.5
chaos, non-linear
Superconducting Quantum Interference Devices (SQUIDs)

2.4
quantum
Temperature oscillations in a metal: Probing aspects of Fourier analysis

2.3
thermal
Introduction to the Lock-in Amplifier

2.2
measurements, signal processing
Think-aloud activities