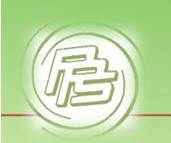 NLIP-III (25-26 August 2014) was targeted at post-graduate students, researchers and teachers who are involved in the field of physics education and experimental physical sciences. Up to 60 participants were selected from all over Pakistan primarily seeking their strong interest in experimental investigations of physical phenomena and interest in teaching laboratory courses. Particularly welcome were teachers from colleges with newly established B.Sc. Honors and M.Sc. Programs. This workshop was co-organized with Pakistan Physical Society.
Format of the Workshop:
The workshop will span 2 days and will comprise interactive lectures, laboratory work, demonstrations and guest lectures, from seasoned instructors.
Inside the interactive laboratory sessions where the participants will be guided through the complete cycle of:
generating physical data,
understanding data and inferring physics from data,
impeccable recording of practical work through laboratory notebooks, and
presenting results with an acute sense of precision, significance, relevance.
Sponsors

Organizers
Dr. Sabieh Anwar, Associate Professor Physics, LUMS School of Science and Engineering
Amrozia Shaheen, Lab Instructor Physics, LUMS SSE
Junaid Alam, Lab Instructor Physics, LUMS SSE
Organizers
Dr. Sabieh Anwar, Associate Professor Physics, LUMS School of Science and Engineering
Dr. Saadat Anwar Siddiqi, President Pakistan Physical Society
Dr. Mansoor Naqvi, Department of Radiology, Aga Khan University & Hospital