Prof. Naeem Akhtar and his team from
Khwaja Fareed Post Graduate College, Rahim Yar Khan
, visited Physlab on a two-day stay to seek opportunity in collaboration for the development of their experimental physics laboratory.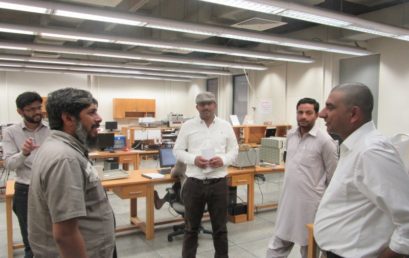 The visit involved engagement in piquant hands-on activities on some of the most interesting experiments developed in Physlab. They were also encouraged to be self-resourceful and to try to build their own experimental setups through use of low-cost modern technology such as smartphone and digital camera. They were given a quick overview of image processing, data acquisition and LabVIEW.
The team was also given a comprehensive tour of Physics labs which include Scanning Electron Microscope (SEM), Vibrating Sample Magnetometer (VSM) and Magnetron Sputtering. They said the tour was illuminating and gave them an opportunity to see some modern technologies in the realms of experimental physics.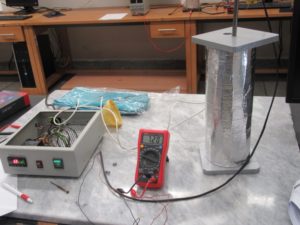 Physlab has also provided them troubleshooting and repair support for some of the damaged lab equipment. Our Senior Researcher Mr Muhammad Shafique has successfully restored their GM Tube, GM Counter, E/M Power Supply, E/M Tube, Free Fall Detector and E/M Ratio Power Supply.
Physlab has recently shared technology with another college affiliated with the University of Sargodha. An experiment to investigate band structure and electrical conductivity in semiconductors was shared with the college.
We hope to continue collaborating with other institutions across Pakistan for development of their experimental physics laboratories in the pursuit of our unwavering commitment to advancing quality physics education in Pakistan.