In an exciting and innovative laboratory session, students at PhysLab who are taking the newly introduced "Design & Measurement (ENGG100)" course, took their first steps into the world of 3D modeling and design using Autodesk's Fusion 360 software, and then seamlessly brought their creations to life with Markhor3D, an indigenously developed low-cost 3D printer, another initiative stemming from PhysLab.
Exploring the World of 3D Modeling with Fusion 360
The laboratory session began with students diving into the realms of 3D modeling and design through Fusion 360, a renowned software for professionals and enthusiasts alike. Under the guidance of their dedicated instructors Faisal Saeed, Azeem Iqbal, Kaneez Amna and Tayyaba Umer, students learned to create 3D models from scratch, learned to manipulate them, and understand the intricate details of this powerful tool.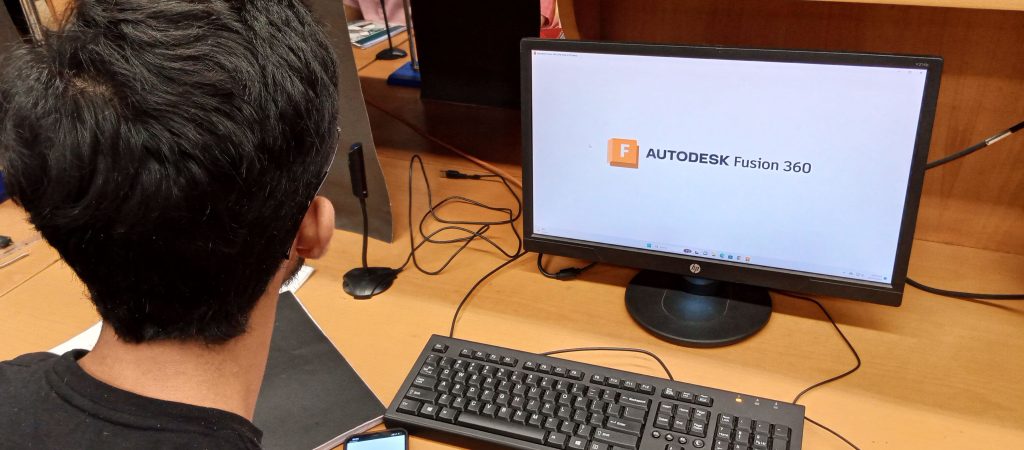 Fusion 360's intuitive interface enabled students to swiftly grasp the fundamentals of 3D modeling, a skill crucial for various industries ranging from engineering to product design. The participants eagerly explored the software's array of features, including sketching, parametric design, and even slicing tools e.g., Cura to prepare their designs for 3D printing. As they honed their modeling skills, they envisioned a world of possibilities for creating their own unique designs.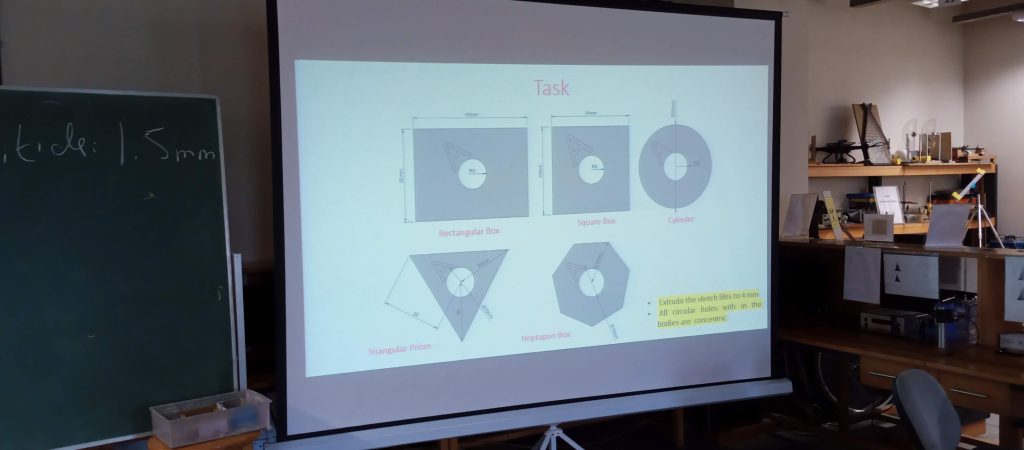 After immersing themselves in the art of 3D modeling, the students moved on to the second phase of the laboratory session: 3D printing. For this stage, they utilized the remarkable Markhor3D 3D printer, an indigenously developed, low-cost solution that's been garnering attention for its accessibility and high-quality output. The session was led by Muhammad Umar Hassan who is a co-Founder of Markhor3D.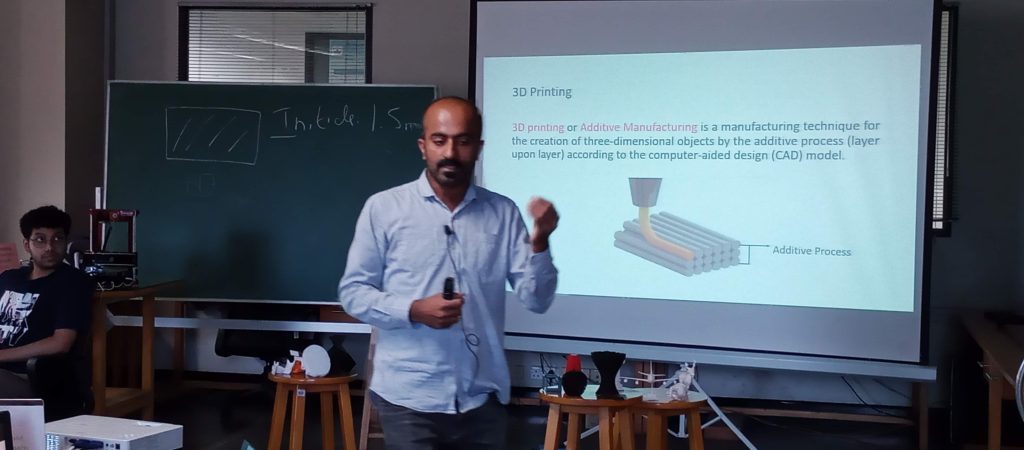 Markhor3D's user-friendly setup and robust capabilities positioned it as the perfect choice for this educational endeavor. The printer seamlessly transformed the digital designs crafted in Fusion 360 into tangible, three-dimensional objects. The students initiated the process by converting their 3D models into ".stl" files. These files were then loaded into a sophisticated slicing software known as "Cura," which translated the designs into intricate G-codes. Finally, the Markhor3D 3D printer took over, allowing students to customize printing settings and witness with amazement as their creations materialized layer by layer.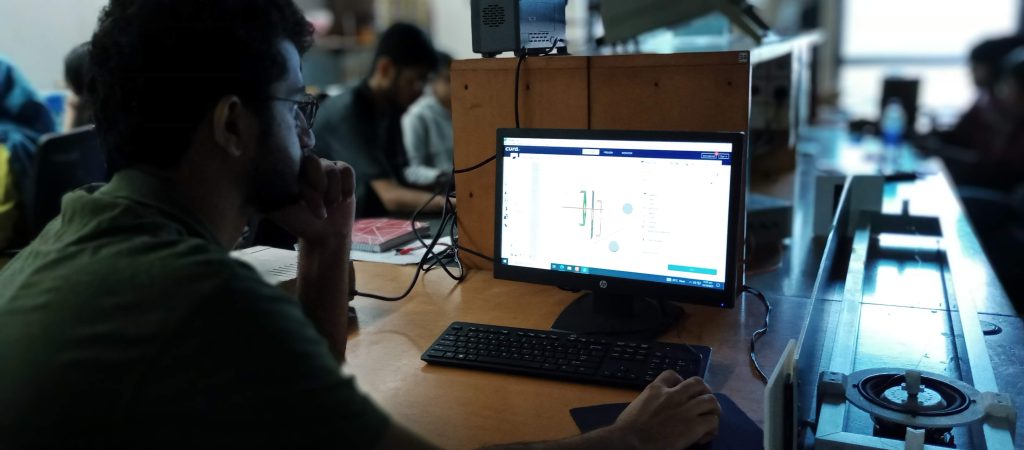 This hands-on experience with Markhor3D not only allowed students to witness the practical application of their 3D designs but also encouraged them to think critically about the real-world implications of 3D printing technology. From custom prototypes to functional parts, the potential applications became abundantly clear.
The laboratory session's fusion of Fusion 360 and Markhor3D not only enriched the students' understanding of 3D modeling and printing but also provided them with a valuable perspective on the technology's role in industry and innovation. Umar encouraged them to explore the synergy between digital design and real-world production and gave them several examples, setting them on a path toward a promising future in various fields that require 3D modeling and printing skills.
This session was a resounding success, thanks to the commitment of the entire team, the dedication of instructors, and the exciting possibilities presented by Fusion 360 and Markhor3D. As 3D printing continues to revolutionize industries, it's clear that the students of Physlab are now well-prepared to make their mark in this transformative field.