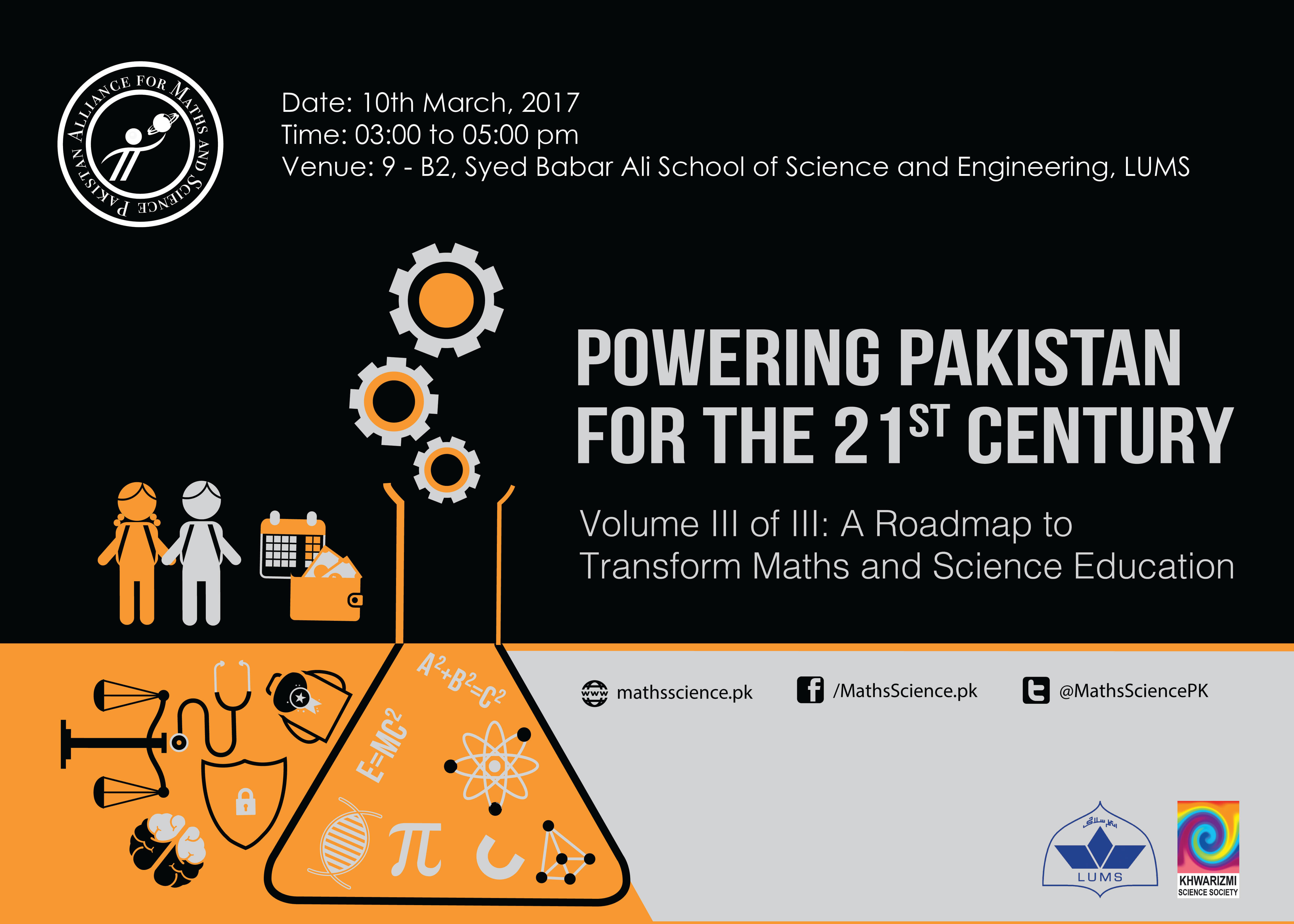 "Powering Pakistan for the 21st Century" is a three-volume document prepared by the Pakistan Alliance for Maths and Science (PAMS).
The third volume is titled "A Roadmap for Maths and Science Education". The purpose of this report is to highlight the importance of maths and science education in Pakistan's classrooms and laboratories, identify the key challenges and provide a way forward. The reports focus especially on public schools, where the majority of Pakistani students go.
In the third volume, a series of ideas and recommendations will be presented that can help Pakistan, as a state and as a society, re-orient public policy and private investment decisions, to serve a more prosperous future. This report will be launched on Friday by the Physlab, Lahore University of Management Sciences, in collaboration with Khwarizmi Science Society and other partners  of the Pakistan Maths and Science Alliance.
Venue: 9-B2, Basement, Syed Babar Ali School of Science and Engineering, Lahore University of Management Sciences (LUMS), Opposite Sector U, DHA Lahore 54792
---
For further details please visit: