An awe-inspiring exhibit inspired from the medieval ingenious inventions of Al Jazari (an eminent engineer of the 12th century).
The mechanisms of PhysFactory, a motorized mechanical system, are described, along with the scope of the insight it gives into mathematical and physical laws. PhysFactory is controlled by Qosain Scientific's data logging device PhysLogger through the PhysLogger Desktop App. PhysLogger is connected to the Stepper Motor Controller (SMC) which drives the Stepper Motors that, in turn, introduce motion in the system. Its main components include the magnetic pendulum, watt governor and a piston-based fluid system. Moreover, Qosain Scientific's sensors are also part of the system to measure magnetic flux density, angular displacement, voltage, fluid pressure and load. Some of PhysFactory's demonstrations studied during the course of this research work were: damping, nonlinear and chaotic dynamics of an oscillating pendulum, Faraday's Law and Lenz's Law of electromagnetic induction, acceleration due to gravity and fluid dynamics. However, PhysFactory can be used to investigate a wide range of mechanisms. Laminar and turbulent flow, air friction in the tubing of the piston-based fluid system, and resonance, are all part of the variety of physical principles that this set-up demonstrates.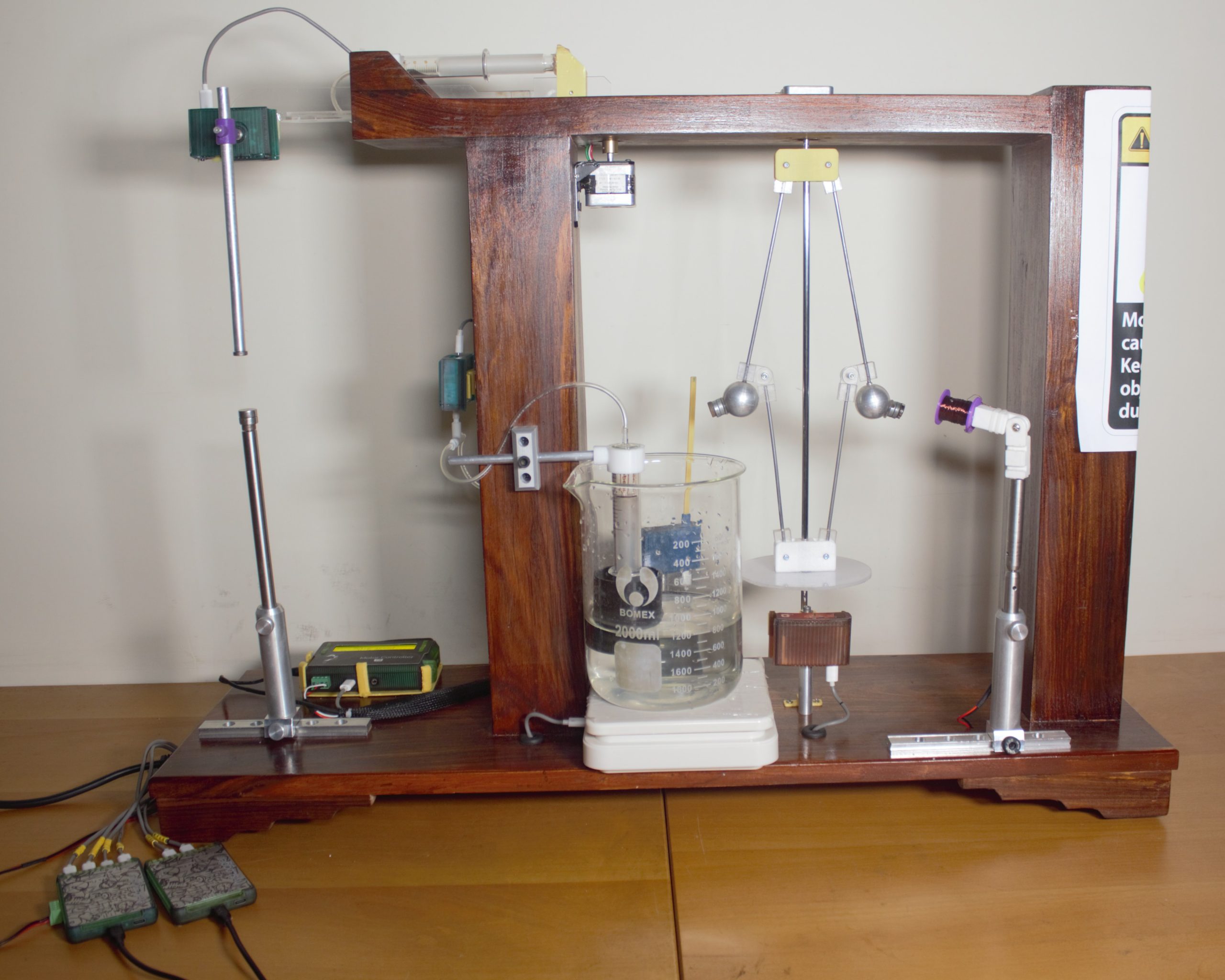 PhysFactory Apparatus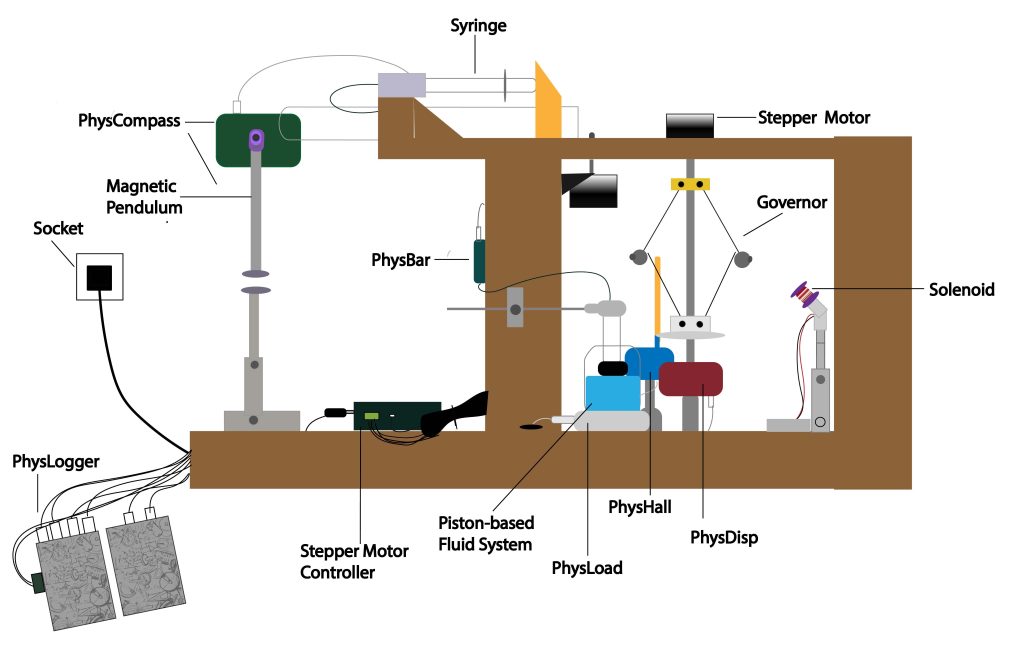 Labelled schematic of PhysFactory.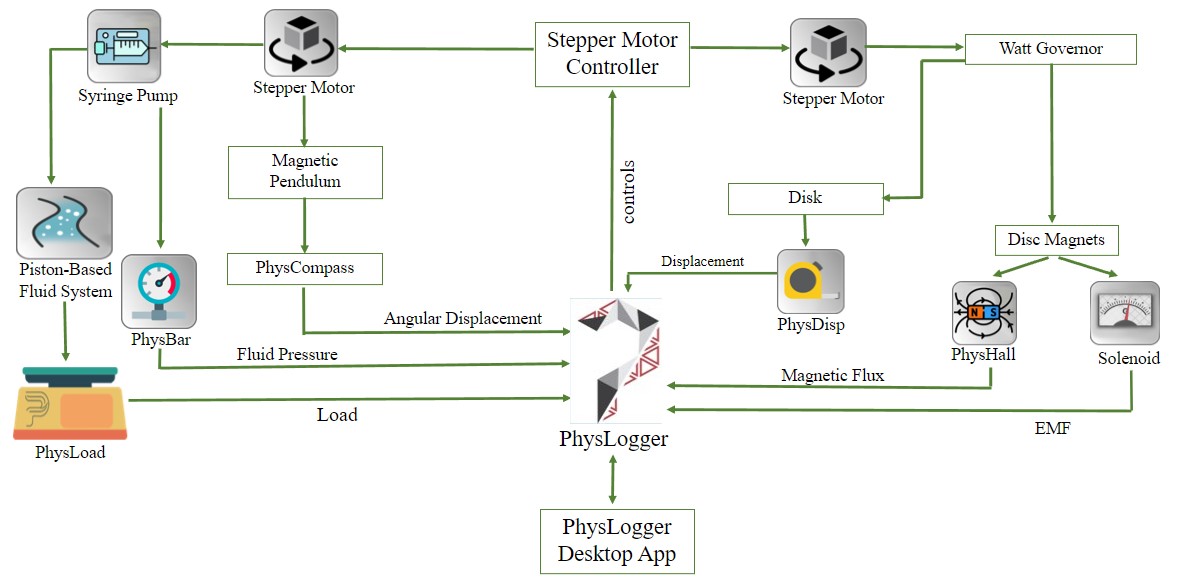 PhysFactory – Work Flow