---
PhysLogger is an adaptable tool that enables oneself to measure, analyze, and control physical quantities with live plots and interactive widgets. PhysLogger is our homebuilt data acquisition and output tool that combines a pocket sized PhysLogger device, a rich desktop application, and a suite of sensing and controlling devices we call PhysInstruments. In a typical application, using self-guided tours in the PhysLogger desktop application, one can set up several instruments connected via USB-C style connectors to the PhysLogger. Physical quantities like temperature, voltage, force, magnetic flux, intensity, and sound level can be viewed as time plots on the screen with just a few clicks.
Downloads:
Install PhysLogger Desktop (the application for PhysLogger) using the Package Manager that is available at the following link:
Installation and Quick Start Guide of PhysLogger PDF (January 2022)
Websites
Broad specifications
| | |
| --- | --- |
| Number of analog input channels | 4 |
| Number of digital input channels | 4 |
| Number of analog output channels | 2 |
| Main I/O connector | 18 pin pluggable screw terminal |
| Channel connections | USB C style reversible connectors |
| Maximum Sampling Rate (Single Channel) | 20 kHz |
| Input impedance | > 10 MΩ |
| Output impedance | 1 kΩ |
| Input Power | < 2 W |
PhysLogger is extremely useful for teaching and research labs where low-frequency signals are to be acquired from transducers of various kinds. Its application, PhysLogger Desktop is a highly user-friendly app that currently runs on Windows. The software is carefully designed for ease of use and direct visual appeal. Most user adjustments are simply the click or drag of a mouse away!
Some Other features
Here are some other niceties of the PhysLogger combo:
No complex connections or configurational hassles

Ergonomic design

Plug and play setups

 

Flexible ranges and scalable resolutions

Compatible with 15 PhysInstruments

Easy-to-navigate GUI

Open, save projects

Requires no programming skills

An immersive library of templates 

Innovative and continually evolving
Quick Start Guides of PhysLogger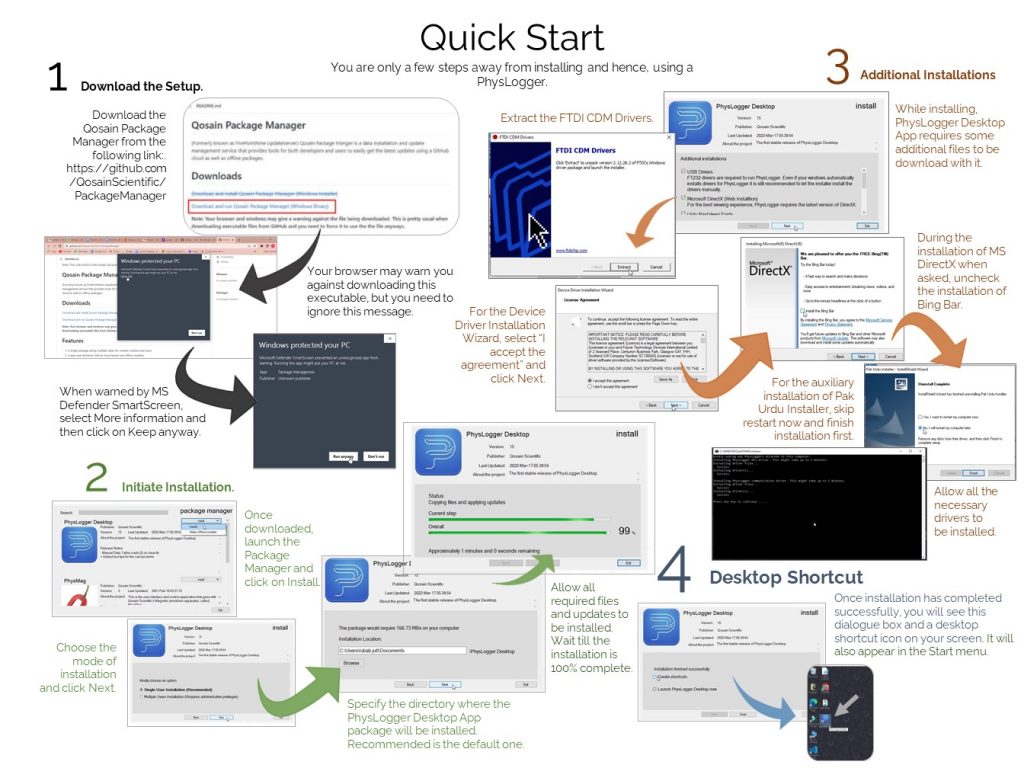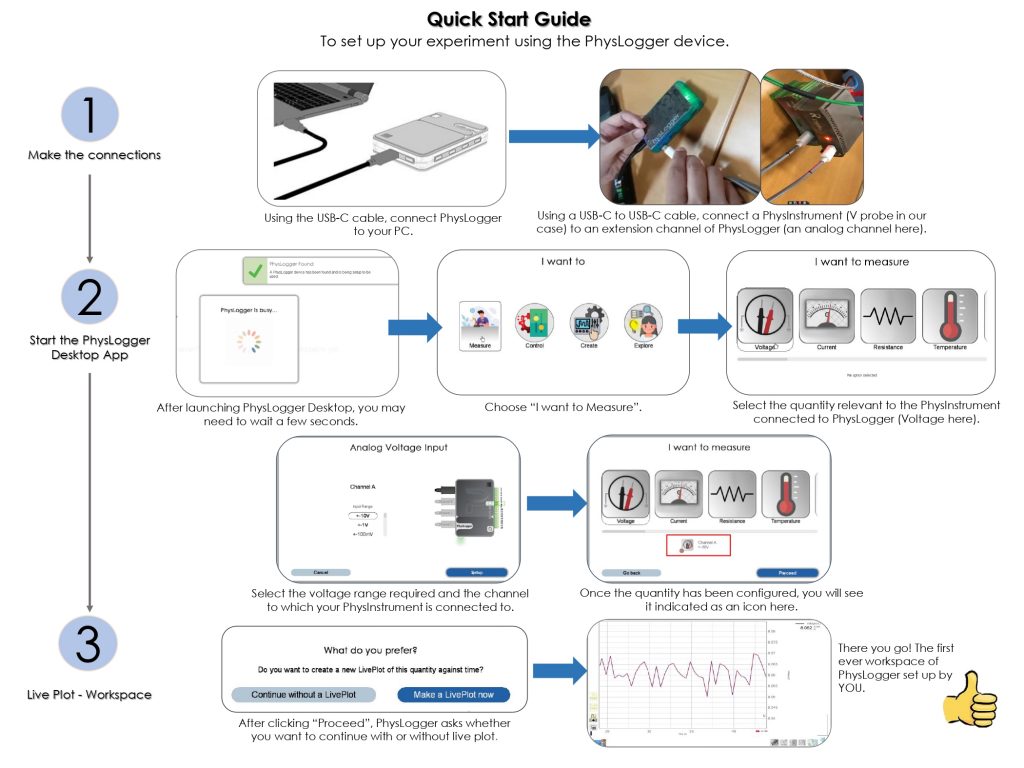 ---