Hafiz Muhammad Rizwan
Principal Lab Technician,
Department of Physics, Syed Babar Ali School of Science and Engineering (SBASSE)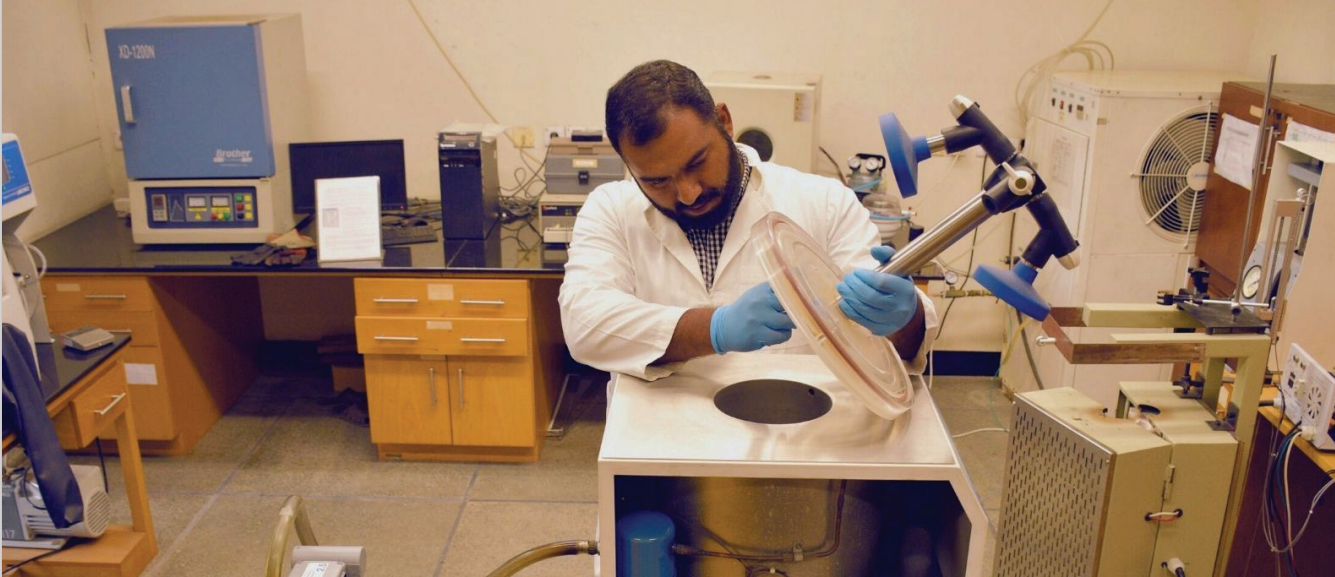 Hafiz Muhammad Rizwan is an instrument maker and works as a Principal Technician at the Physics Department. Honing rare skills in building sophisticated scientific instruments and mastering techniques in design, machining, vacuum, hydraulics and instrumentation, Mr. Rizwan has prepared copious documentation to enhance faculty's experimental work. His instruments adorn the Physics laboratories and have been used by thousands of SBASSE students in their practical Physics courses.
Hafiz saves LUMS millions of rupees every year by replacing expensive imports with indigenous products sometimes resuscitating worn-out equipment. His articles and documents can also be found in other universities across Pakistan. He has created a self-sufficient ecosystem inside the Physics Department.
His contributions also motivated the formation of the Instrument Cell, which aims at the repair and diagnostics of scientific equipment. The Cell also generates revenue and helps numerous industries and universities in the country.
The Physlab family wishes Hafiz Rizwan heartiest congratulations on this phenomenal achievement!