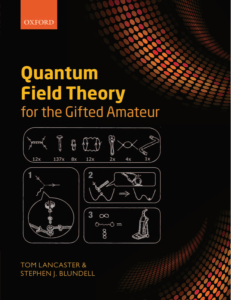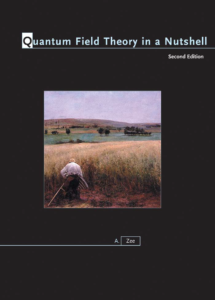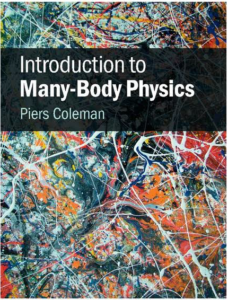 Course outline: The outline can be downloaded here.
Class timings: 10:30 to 11:45 am, Monday and Wednesday, Room: 202  SSE Complex.
Marking scheme: Homeworks 40%, Midterm 30%, Final 30%
Pre-mid term

To access the video recording, click on the numbered links below.
Introduction to Quantum Field Theory: Prerequisites
1: Overview and Special Relativity (Lecture 1)
Overview
4-Vectors, Minkowski space
Lorentz transformation, Lorentz boost
Natural units vs relativistic units
Space time diagrams, Simultaneity
Lorentz invariants
2: Special Relativity and Classical Mechanics (Lecture 2)
Special relativity: 4-velocity
Mechanics of relativistic particles
Final momentum from langrangian
Energy of the system: Hamiltonian
Minkowski tensor and inner product
3: Classical Field Theory (Lecture 3)
Simple concept of field
Example of a single particle
Non-relativistic particle equation
Basic principles of field theory
Klein-Gordon equation
Solution to Klein-Gordon equation
Particles inside two interacting scalar fields
Homework 1: Hw1 (pdf) (Due date: 6 February, 2018 10:00 am) Solution: Solution 1 (pdf)
4: Lagrangian Formulation of Electromagnetism (Lecture 4)
Homework 2: HW2 (pdf) (Due date: 15 February, 2018 04:00 pm) Solution: Solution 2 (pdf)
5: Electromagnetic Field Tensors (Lecture 5)
Electric field components
EM field tensor
Maxwell's equations (homogeneous and in homogeneous)
Locality principle
Lorentz co-variant form of in homogeneous Maxwell's equations
Gauge invariance
Homework 3: HW3 (pdf) (Due date: 19 February, 2018 04:00 pm) Solution: Solution 3 (pdf)
---
Introduction to Quantum Field Theory: Second Quantization
6: Noether's Theorem, Second Quantization (Lecture 6)
Derivation, Noether's current, Noether's momentum
Energy momentum tensor
Uncoupled and Coupled harmonic oscillators
Second quantization
7: Second Quantization continued: Quantization of Operators (Lecture 7)
Occupation number
Continuum limit
Field operators
Second quantization of single particle operators
Examples
Homework 4: HW4 (pdf) (Due date: 26 February, 2018 04:00 pm) Solution: Solution 4 (pdf)
8: Examples of Second Quantization (Lecture 8)
Second quantized form of Hamiltonian (in position and momentum space)
Interaction (2 – particles) – Feynman diagram
Magnetic interactions (String operators, Jordan-Wigner transformations)
Further examples – Magnons, Tight binding model, Hubbard model.
Homework 5: HW5 (pdf) (Due date: 5 March, 2018 04:00 pm) Solution: Solution 5 (pdf)
---
Introduction to Quantum Field Theory: Canonical Quantization
9: Scalar Field – Canonical Quantization (Lecture 9)
Time evolution
Heisenberg picture
Canonical momentum
Hamiltonian density
Field in terms of creation and annihilation operator, Mode expansion
Hamiltonian
Normal ordering
Positive and negative energies
10: Complex Scalar Field – Canonical Quantization (Lecture 10)
Canonical quantization of complex scalar field
Klein-Gordon equation for non-relativistic regime
Canonical quantization of truncate the complex scalar field
Homework 6: HW6 (pdf) (Due date: 13 March, 2018 10:00 am) Solution: Solution 6 (pdf)
11: Multicomponent Quantum Field – Canonical Quantization (Lecture 11)
3-component field (electromagnetic field) canonical quantization
Fictitious particle – Massive photon canonical quantization
Polarization
Internal symmetry
---
Midterm exam: midterm + solution (pdf) (13 March 2018)
---
Post-mid term
Introduction to Quantum Field Theory: Gauge Transformation
12: Gauge Transformations (Lecture 12)
Introduction
Gauge transformation of classical complex massive fields
Electromagnetism as a U(1) gauge theory
Choice of gauge
Lorenz gauge
Coulomb gauge
Homework 7: HW7 (pdf) (Due date: 2 April, 2018 10:00 am) Solution: Solution 7 (pdf)
---
Introduction to Quantum Field Theory: Propagators
Introduction
Green's functions
Propagators
Free particle
Green's function in the Fourier domain
14: Feynman Propagators (Lecture 14)
Space-time translations
Transformation of quantum fields
Feynman propagator
Interacting system
Free propagator
15: Interaction Propagators (Lecture 15)
Interaction picture
Scattering matrix (S – matrix)
Wick's time ordering
Homework 8: HW8 (pdf) (Due date: 10 April, 2018 10:00 am) Solution: Solution 8 (pdf)
16: Computing the Terms in the Dyson Expansion of Scattering matrix (Part A) (Lecture 16)
Zeroth order term
Wick's theorem
Feynman diagrams
17: Computing the Terms in the Dyson Expansion of Scattering matrix (Part B) (Lecture 17)
Phi-4 theory
Examples (Bosonic fields)
Yukawa's theory
18: Dirac Equation – Quantum Field Theory (Lecture 18)
Dirac equation
Representing gamma (or Dirac) matrices
Alternative way of expressing Dirac equation
Chirality operator
Dispersion relation for massive Dirac particles
Non relativistic version of Dirac equation – Pauli equation
Homework 9: HW9 (pdf) (Due date: 19 April, 2018 10:00 am) Solution: Solution 9 (pdf)
---
Introduction to Quantum Field Theory: Spinor Fields
19: Transformations (Lecture 19)
Continuous transformations: Spacetime, Rotation
Representation e.g, Spin 1 particle
Quantum fields
Scalar fields and Vector fields
Lorentz boost
Discrete transformation: Charge conjugation, Parity operation, Time reversal operation
Time reversal symmetric (TRS) system
20: Transformation of Spinors (Lecture 20)
Rotations
Boosts
Pure boost
Spin and particle helicity
Orthogonality of the spinors
21: Quantization of the Dirac Field (Lecture 21)
Hamiltonian for the dirac field
Feynman propagators for fermionic field
Homework 10: HW10 (pdf) (Due date: 2 May, 2018 10:00 am) Solution HW 10
22: Dirac Lagrangian and path integral formalism (Lecture 22)
Gauge invariance of the Dirac Lagrangian
Lagrangian for QED
Minimal coupling scheme
Path integral formalism
Transition amplitudes for a harmonic oscillator
Homework 11: HW 11 (pdf) (Due date: 7 May, 2018 4:00 pm) Solution HW 11
23: Bosonic Path Integrals (Lecture 23)
Bosonic path integrals
Relationship to bosonic propagator
source terms, links with statistical mechanics
generating functionals, normalized generating functionals
See my notes on derivation of the path integral for a massive photon in the framework of the theory of massive electromagnetism
24: Fermionic Path Integrals (Lecture 24)